Vote & Win!
Go to and vote on your favorite styles for the sak's Spring 2012 Spring Shoe Collection. Vote as many times as you'd like and then head enter your email address for a chance to take home the winning pair! Contest ends 11/4.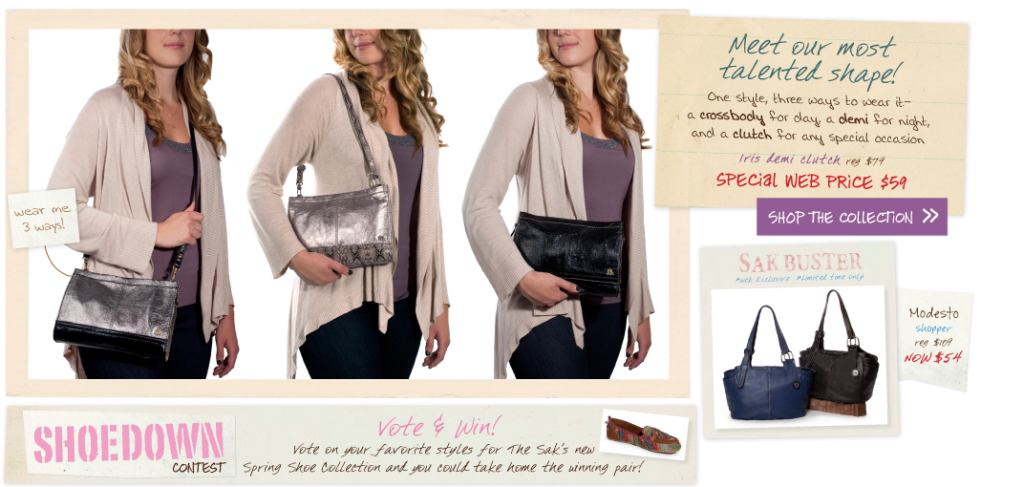 And, meet our most talented shape – the sak Iris Demi! One style, three ways to wear it – a crossbody for day, a demi for night and a clutch for any special occasion. Get it for the Special Web Price of $59 at .
Also follow the sak on Facebook www.facebook.com/thesakbrandgroup and Twitter http://www.twitter.com/sakster and let them know Mom to Bed by 8 sent you!