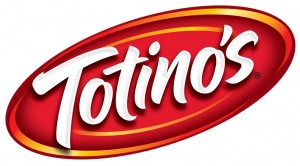 I grew up on Totino's pizzas and in fact I cannot even remember a time opening our standup freezer and not seeing one in there. I think the reason then is the same reason I buy them now, quality and price. Seriously I usually find the Totino's Party Pizza for $1.25 at my local grocer and one will feel all four of my youngesters when I add a side salad or a piece of fruit.
In secret they are one of my favorite pizzas as well. I like to cook mine a little longer than directed and add salt to the top to taste. Then fold in half to create a sandwich style bite that is out of this world.
Totino's Pizza Rolls started playing a part in my life after I moved out of my parents home and on to college years. Back then it was easier to just pop a handful in the microwave and out the door I went with meal in hand. Even today I pick them up about once a month for a quick lunch during the weekend.
As time has gone by and all but one of my children are in school, my focus has changed to being more helpful and active in my community. So I admire Totino's for being party of the Box Tops for Education. It is a great program that helps provide schools with what they need to better my child's education. I can even keep track of my school's progress throughout the year. This year our school's 2011-2012 goal is to raise $2,235 and I will continue to do my part in helping them raise that goal.
There's a special connection between having fun in school and academic performance. In fact, according to a recent survey, 93% of parents believe their kids perform better when having fun during the school day .

This school year, Totino's® is giving away one million Bonus Box Tops (equivalent to $100,000) to help bring fun ideas to life both inside and outside of the classroom, through the "Learn a Ton when School is Fun" sweepstakes:

This school year, four participating schools in the Box Tops for Education (BTFE) program will each win 250,000 Bonus Box Tops, equivalent to $25,000, from Totino's to help fund a fun project at their school. Visit www.BTFE.com/Totinos to view official sweepstakes rules.
You can start, or continue, to earn cash for your kid's school by collecting Box Tops coupons from hundreds of products, including Totino's
This back-to-school season, Totino's® Party Pizza® and Pizza Rolls® Snacks will feature double Box Tops on select varieties, to help you earn even more for your kid's school!

Fun is an essential part of learning. Continue to help make your kid's learning environment more fun and exciting by taking advantage of these simple opportunities from Totino's – enter the "Learn a Ton when School is Fun" sweepstakes for your chance to win 250,000 Bonus Box Tops, and serve up a quick and delicious after-school snack with Totino's Party Pizza and Pizza Rolls Snacks, while collecting double Box Tops from each. You can also check out these videos from a group of Totino's Fun-Atics, Box Tops Coordinators who are bringing fun to their local schools.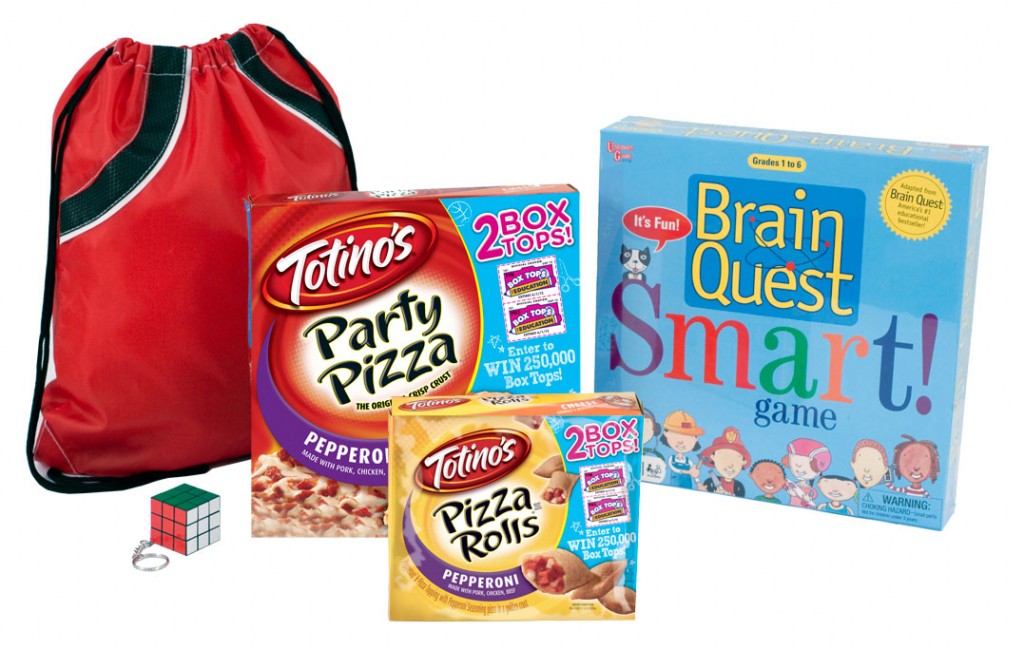 WIN IT
One lucky Mom to Bed by 8 reader will receive Totino's "Learn a Ton when School is Fun" prize pack (photoed above).
Disclosure: The information and prize pack has been provided by Totino's through MyBlogSpark. My opinions are my own. Please view our disclosure policy if you have any questions.