My sweet five year old was staring at me through his little binoculars as he stepped further and further away from me, slowly.  When I asked him what he was doing, he said "Wow, Mommy, the further away I go, the prettier you are!"  I stood there at the stove, stirring soup and listening to my husband's roars of laughter from the next room.  Innocent!  Precious!  Naïve!  All these words describe our precious little children.  One word that does not describe them though is inexpensive.  I learned from the first trip to the baby store with onesies priced upwards of $30 to the hospital photographer who came into the room after my first son was born, offering three shots for ("a mere") $150, that this was going to be a long and expensive road.  I wondered then how we could possibly afford to keep up with all the expenses that came with this little bundle.
And then it happened . . . My first born was just a few months old and a friend handed me a colorful postcard advertising Just Between Friends, a children's consignment sale in the community where I lived at the time.  What I experienced on my first visit to a Just Between Friends sale turned my over-spending, stressed about growing kids, worried about expenses, world, upside down!  All I could think while I was shopping this huge, organized, bargain hunters dream was how much this type of sale was needed in Central Iowa.  Fast forward a couple years and here we are preparing for our third event in Des Moines with the goal of helping families save money on everything they need from newborn to teen!  JBF is a children's and maternity consignment event happening once in the spring and once in the fall.  There are 140 sales all around the country run by moms just like us who have a desire to get great bargains, bring money back into their homes, recycle their children's items and help their community.  And, the bonus, its sooooo easy!
Here's how it works:
You tag your items using our easy, online tagging system.  You even set your own prices and write your own descriptions.  JBF gives a listing of recommended price points, but you can price your items and describe them however you like.
You drop your items at the event and we take it from there.  We inspect for recalls, stains, missing parts and anything else that would keep items from being a great find for our shoppers.
You shop!  Really, this is the fun part!  You will save 50-90% on clothing, shoes, toys, educational games, bikes, outdoor toys, books and more!
 At the end of the sale, you can pick-up your unsold items or we can donate them for you and give you a tax deduction slip.
You get paid!
Yes, it is just that easy!  We are run by volunteers, mostly moms, just like you.  Our volunteers earn a higher percentage on their items and they get to shop first!  Whooo Hooo!  We partner with a charity who will receive any donated items after the sale.  New this sale, we have several different fund raising opportunities for your child's sports team, club, organization, youth group, etc.
We invite you to join us April 5-7 at Events Center West in West Des Moines.  We are accepting consignors for this event and online signup is simple and fast.  For all the details on how to sign up, what we accept and more, check us out at jbfsale.com/desmoines and see how consigning can help you shop, sell and save!  Now that's smart!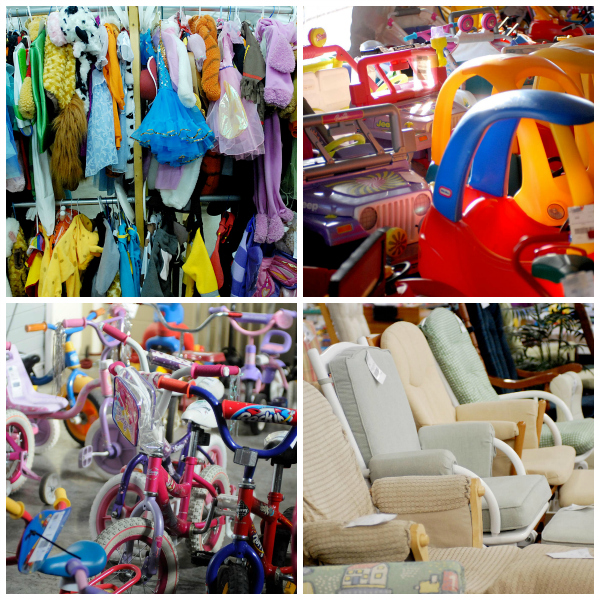 Guest Post