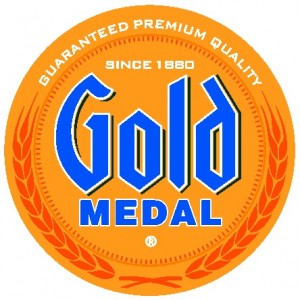 Adding Whole Grains to my family's diet became very imporant over that last year after I look a good long look at our unhealthy eating habits and decided to make a lasting change. There are a lot companies and products that have made the switch to whole grain ingredients. The one that we use at least 3 times a week is Gold Medal® White Whole Wheat flour.
It was an easy change for me to make the switch because to be honest it worked just as well as any basis flour I had used in the past. The biggest difference is that it is made with whole grains which makes me feel better about what I am putting on my dinner table.
I can still make cookies, cakes, roll meats for frying without a blink of an eye. Though I do need to stray from the recipe every once in a while and add an extra spoon of water for moisture. To be honest though I am not much of a follower, so this fits in well with my cooking style.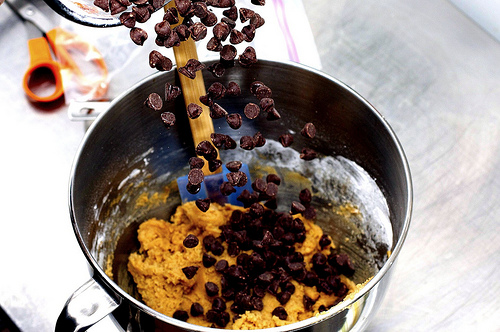 With so many of us looking for ways to add more whole grain to their diets, it's the simple choices that can make a difference, like making the effortless switch to new Gold Medal® White Whole Wheat flour. Available in grocery stores now, Gold Medal White Whole Wheat flour can help you bake it great with the goodness of whole grains.

Unlike most whole wheat flours that are made from hard red spring wheat, Gold Medal White Whole Wheat flour is made with hard white spring wheat. So, it's whole grain, but with a similar taste and texture to all-purpose white flour.
Perfect for family favorite recipes like breads, pizza dough, cookies, muffins and brownies, Gold Medal White Whole Wheat flour bakes up golden and has a milder flavor than baked goods made with regular whole wheat flour.
Start by simply substituting whole wheat white flour for 25 to 50 percent of the recipe's flour content.
You may wish to add an extra tablespoon or two of the liquid used in the recipe when substituting Gold Medal White Whole Wheat flour or decrease the amount of flour by one to two tablespoon for recipes that call for all-purpose flour.

From breakfast to dessert and everything in between, find classic recipes that use Gold Medal White Whole Wheat flour at www.bettycrocker.com and make adding whole grain to your daily routine even easier, without sacrificing on flavor.
BUY IT: Gold Medal White Whole Wheat flour is available in groceries nationwide. Make sure to look for them on your next shopping trip.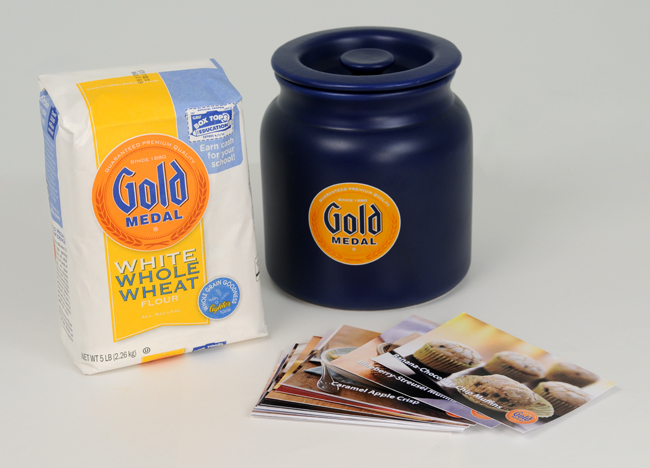 WIN IT
One lucky Mom to Bed by 8 reader will receive the Gold Medal White Whole Wheat flour Prize Package (photoed above).
Disclosure: The Gold Medal White Whole Wheat flour product, information, and giveaway have been provided by Gold Medal through MyBlogSpark. My opinions are my own. Please view our disclosure policy if you have any questions.