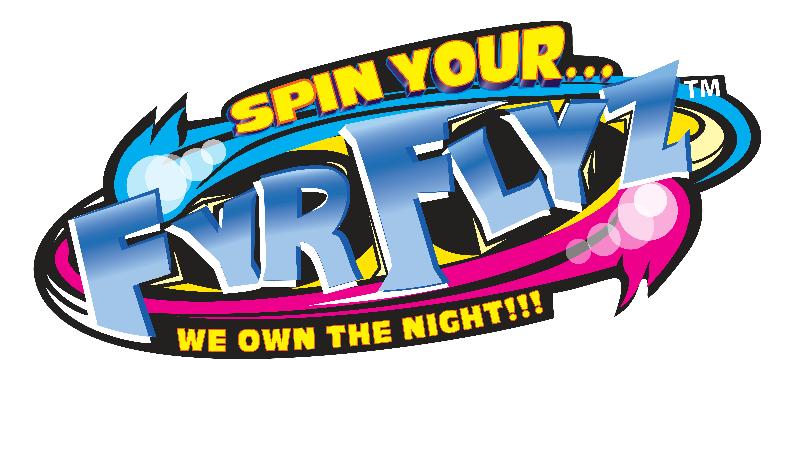 FyrFlyz is the revolutionary new spinning toy that puts the power to create a spectacular light show in kids' very own hands. Simply by swinging the connected two strings and applying tension or allowing slack, kids create a continuous movement (figure eights, rings, etc.). The fun begins when the lights go out and the FyrFlyz multi-color LED lights turn the movement into an amazing light show that kids can play themselves or show their friends. Kids can spin their FyrFlyz to create a wide array of tricks: they can turn them sideways to create slick Sydwynders, pull tight to create whizzing Black Holes or loosen the strings to make Shooting Stars – the more they spin, the more unique their tricks. As kids develop their skills, there are no boundaries to what their imaginations can create.
Ages: 8+
What the Momma thinks…
At a price point of $9.99 and under for singles and $21.99 for a 3 pack, FyrFlyz make it to our #1 gift pick for under ten bucks! With a simple flip of a switch and a twirl in the air the light show begins.
There are several basic designs that are easy enough for even my daughter to complete. Though really the run is striking out in dark and creating your own. I have even caught my husband toying around with ours while taking a break on the porch in the evenings.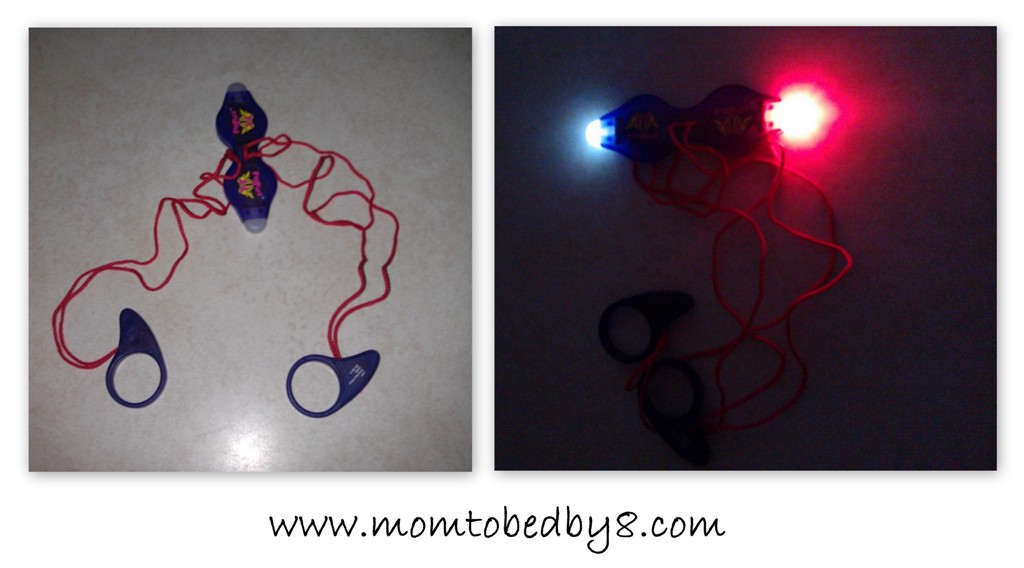 The construction of the FyrFlyz is pretty tough even for something on the small side. The stings that bind the pieces together are thick and of great quality. We have had hours and hours of play and have yet to lose battery life. Making it a dollar saver in the end.
FyrFlyz are an excellent idea for school gift exchanges, budget buys and stocking stuffers.
BUY IT: Purchase FyrFlyz from Amazon.com and in stores where toys are sold.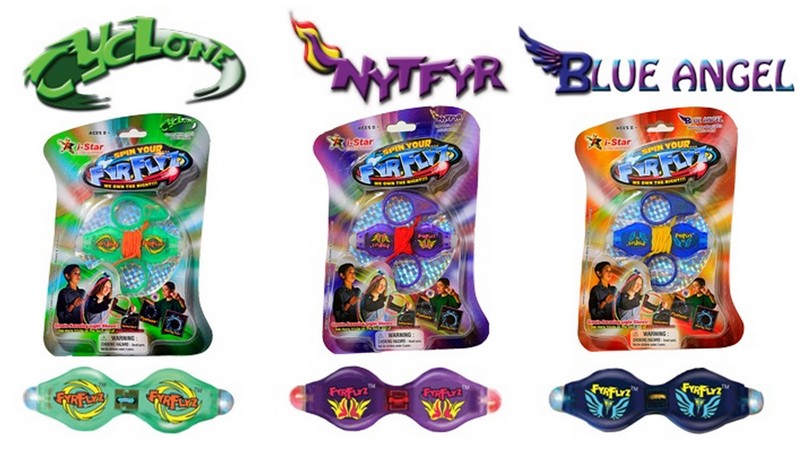 WIN IT
One Mom to Bed by 8 reader will receive a FyrFlyz prize package including all three FyrFlyz colors!
Disclosure: I received a sample(s) for the purpose of review. My opinions are my own and may differ from those of your own. I am disclosing this in accordance with the Federal Trade Commission's 16 CFR, Part 255: "Guides Concerning the Use of Endorsements and Testimonials in Advertising." Please view our disclosure policy if you have any questions. Mom to Bed by 8 is not responsible for sponsors that do not fulfill their prizes.