How often have you went to buy a pricey gadget and then worried at the checkout if it was the right time to buy, if it would be cheaper next week or even if a newer model was just around the corner? Seriously, you know you do it and so do I (often in fact). It seems like every time we upgrade our cellphone or buy a new tablet, I feel terrible in a month wishing I would have waited. Is there a solution to helping prevent some of this buyer's remorse? Why yes there is, Decide.com.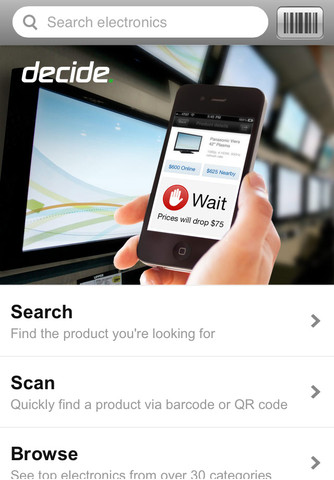 Decide is a service dedicated to helping consumers buy electronics with no regrets. The company has raised $8.5M in venture capital from Madrona Venture Group, Maveron, and angel investors. Decide was co-founded by Internet search pioneer Oren Etzioni and has gained support from consumer Internet and ecommerce veterans.
Let's take a moment to see some of my gadget wants this holiday season: Motorola Xoom (my husband is possessive of his and the kids demand their own), iPad 2 (yes, I am an android traitor) when it comes to the iPad system) and Droid Razr. I took screen shots of what I discovered when I search Decide.com to find out if I should buy now or wait.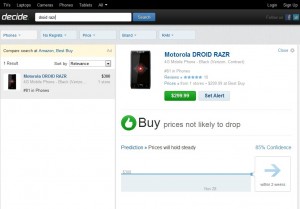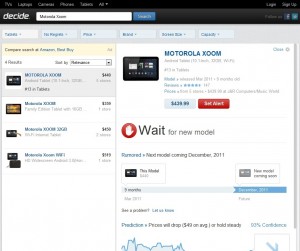 With Decide.com you can search TVs, devices including phones and tablets, computing including laptops to motherboard, cameras, home audio and even video games. This service offers the piece of mind to the buyer before you spend your hard earn dollars on the next great gadget purchase.
Before I forget to tell you the best parts, Decide.com is also available via app (apple products only at this time), so you can take the system on the go. That way you can make more informed decisions even when standing inside the department store. Though my personal favorite is the alert system which sends you a message when the buying time is right for the gadgets and electronics that are high on your wish list.

Decide.com is a free service which I strongly suggest checking out before handing over the cash to buy your next (you fill in the blank)!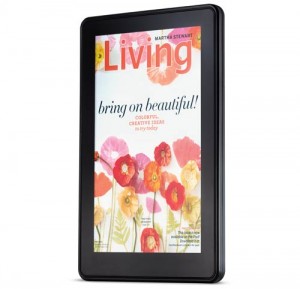 WIN IT
Decide.com is sending one Mom to Bed by 8 reader a Kindle Fire Tablet this holiday season!
Disclosure: I received compensation for my review of Decide.com. My opinions are my own and may differ from those of your own. I am disclosing this in accordance with the Federal Trade Commission's 16 CFR, Part 255: "Guides Concerning the Use of Endorsements and Testimonials in Advertising." Please view our disclosure policy if you have any questions. Mom to Bed by 8 is not responsible for sponsors that do not fulfill their prizes.