For many people, simply having enough money for groceries every week can be an issue. There is usually little elbow room to be considering food storage when you have a tight budget. However, you can gradually build up an emergency food supply in food storage on a tight budget. You just have to know what to shop for and how to manage your food storage.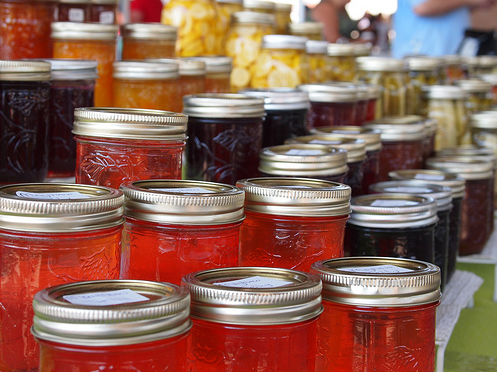 Buy Food in Small Increments
Many people believe that storing food involves buying food in large containers or bulk packages. Though this is a good idea, you can easily build up food storage with a few food items every week. Think of your food storage pantry as a piggy bank. Even if you only add a few things to your food storage on a regular basis, your storage will grow incrementally.
Buy Cheap, Non-perishable Foods
Obviously the best way to save money on food supplies is to buy cheap foods. Shop around for the best deals on foods that last a long time. Dried rice, pasta and beans are very good for storage. They last long and can be bought for less than a dollar. Buy non-perishable foods and dried foods. Canned goods are also good, but ensure that the expiration date is years ahead. Try using a storage unit, like North Brunswick NJ self storage, to clear out storage space at home to make room for a food storage.
Use Spare Cash Wisely
If you ever get money as a gift, prize or tax return, use it to get some extra supplies in your food storage. Even the smallest amount of extra money can buy a lot of food for your food storage.
Use and Replenish Regularly
Occasionally use your food storage and replenish it with new food to keep your food storage from going bad. Create a way to keep track of what food is new and which is about to expire, so you know what food to eat first. Replace any foods if they get used. Keep an eye on expiration dates on a regular basis.
Make it a Habit
The only way to gather a good food supply in storage is to make it a habit. Buy food for the food storage supply whenever you can. Ensure that you have a diverse amount of food in your storage unit. An emergency food supply doesn't help much unless it is properly maintained on a regular basis. Even if you can only afford one can of food a week, do what you can to keep some amount of food in storage for emergency situations. It could keep you and your family healthy and happy even in rough times.
Author Bio
This article was written by Dixie Somers on behalf of extraspace.com. To learn more about self storage in North Brunswick, NJ, look at their website at: http://www.extraspace.com/Storage/Facilities/US/California/Irvine/1000000123/Facility.aspx