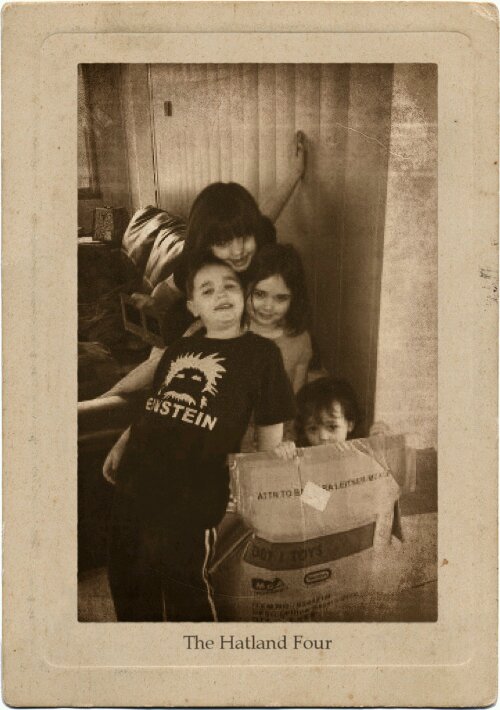 Do you know a nonprofit that could make great things happen with a new car? At 12:00 pm ET/9:00 am PT today (Monday), applications will open for Toyota's 100 Cars for Good, a major national philanthropy program in which the automaker is giving away 100 cars to 100 nonprofits over the course of 100 days. Winners will be selected each day through public voting on Facebook.
Application materials and complete information on the program are available at www.100carsforgood.com.
"At Toyota, we appreciate what a big difference a new car or truck can make for organizations that are doing so much to improve lives and strengthen communities across America," said Jim Lentz, President and Chief Operating Officer of Toyota Motor Sales. "Over the past 20 years, Toyota has contributed more than half a billion dollars to nonprofits throughout the U.S. 100 Cars for Good allows us to build on that commitment in new ways, putting the public in the 'driver's seat' as we work to help community organizations broaden their impact in neighborhoods nationwide."
Applying for the 2012 100 Cars for Good Program
Registered 501(c)(3) nonprofit organizations and non-profit Native American or Alaskan tribes with sovereignty can apply online at www.100carsforgood.com beginning on Monday, March 12. This address will link to the 100 Cars for GoodFacebook page.
100 Cars for Good applications will be open for two weeks (until Monday, March 26 at 11:59 am PST]), or until 5,000 applications are received.  From this group, 500 finalists will be selected and certified by an independent panel of experts.  Finalists will be notified in April.
Each finalist will then submit a short video and explanation on how a new vehicle would help further its work.  Both will be featured on the 100 Cars for Good site.
Public voting on the finalists will begin on Monday, May 14 at www.100carsforgood.com with five organizations up for consideration each day for 100 consecutive days.
The four runners up each day will each receive a $1,000 grant from Toyota.
Finalists will be eligible for one of six Toyota models, including the Camry Hybrid, Highlander SUV, Prius v hybrid, Sienna minivan, Sienna Mobility or Tundra full-sized pickup.
A six-year, 100,000-mile powertrain warranty will also be provided for each vehicle, compliments of Toyota Financial Services.
Making a Lasting Impact in Communities Nationwide
This is the second consecutive year for Toyota's 100 Cars for Good program.  100 Cars for Good is the first Toyota initiative to engage the public in determining how its corporate philanthropic donations will be awarded.  Vehicles from the first year of the program – which were awarded to nonprofits in 31 states and the District of Columbia – are making a significant difference across the country, including for:
The Community Soup Kitchen of Morristown, NJ, which can now pick up donations of food that used to be turned away due to a lack of transportation, allowing it to provide meals and food to even more people in need;
Camp Casey, a program near Detroit that provides horseback riding visits for kids with cancer that is now able to expand its reach to families in other parts of the state; and
Washington, DC's Aleethia Foundation, whose new minivan enables it to transport wounded veterans recovering at the Walter Reed National Military Medical Center to much needed social nights away from the hospital.
Teresa Connolly, Executive Director of New Jersey's Community Soup Kitchen, which was awarded a Toyota Sienna in last year's program, commented, "Toyota's donation was a game changer for us, making it possible to significantly expand our food programs at a time of extraordinary need. This ability to serve more people and to bring greater awareness to our mission simply wouldn't have happened without Toyota."
More than Just Cars – Nonprofit  Finalists Build Digital Marketing and Social Media Skills
As part of the 100 Cars for Good program, Toyota will provide every finalist with a digital video camera, training toolkit and free online advertising credits to help them create or expand their presence in social media and other digital platforms. The nonprofit finalists can use these resources for their 100 Cars campaign and can continue to build on them after the program.
Molly Reeser, Executive Director of Detroit's Camp Casey, one of the 2011 100 Cars recipients,  noted, "In addition to a new truck, Toyota gave us the training and resources we needed to get more sophisticated about social media marketing for the long-term. This has had a real impact, with our 'likes' on Facebook jumping five-fold in very short order."
press release provided by Toyota
Hard Work, Trust and Faith…
Archie Curtice is one of my favorite people.  He was the feed yard manager when I went to work there as a twenty two year old "green horn" the summer of 1997.  He has loved me, mentored me, and enriched my life for the past fifteen years.  Archie grew up on the land where our feed yard is located today, and I love to listen to his stories about the early years of agriculture in Dawson County.  Archie has more common sense and humor than any other individual that I have ever known.  He is a natural problem solver and, although his formal education ended at age 16, his innate ability to figure things out constantly amazes me.
Although I have 5 more years of formal education culminating in a cum laude degree from an Ivy League Institution, Archie is the one who taught me how to raise cattle and grow food.  He taught me how to roll up my sleeves and quite literally go to work.  He taught me the ability to look at a particular situation (no matter how challenging) and figure out how to make it work.  Some days, the lives of my animals and the safety of my crew rely on these decisions and there is little room for error.  Archie excels at problem solving because his life experiences have tenaciously honed this skill.
As I read articles and researched the topic of Lean Finely Textured Beef last week, my mind kept coming back to Archie.  Those of you that read last Tuesday's post—Hamburger: It's What's For Dinner In The Feed Yard Foodie House  might remember a gentlemen by the name of Eldon Roth.  Mr. Roth is the founder of the company Beef Products, Inc.  Although I have never personally met Mr. Roth, from what I have learned of him in the past 10 days, he reminds me of Archie.  He grew up on a farm until several years of droughts forced his family to migrate to California when he was a teenager.  He then went to work cleaning milk and ice cream factories.  From there, he transitioned over to meat packing plants and began a long career searching for ways to improve the safety of beef.  He, like Archie, used hands on experiences and hard work as a basis for his education.  Mr. Roth has provided a revolutionary presence in the creation of safe hamburger.  Quite honestly, it appears to me to have been his life-long mission.  In addition to his innate intelligence and ability to engineer ways to increase the safety of beef, Mr. Roth seems to possess an attention to detail and impressive work ethic that dates back to his upbringing.  Mr. Roth's accomplishments leave me both humbled and immensely thankful.  From this day forward, I will issue him a silent thank you every time that I serve hamburger to my family.
Perhaps I feel this connection and appreciation toward Mr. Roth because he reminds me of Archie—Perhaps it is because I have had to learn on my own farm to constantly strive to be a better problem solver—Perhaps it is because raising food animals leads me to constantly think of daily production practices that impact food safety.  I do not know for sure which it is, but I do know that I trust him with my food.  His innovations and hard work (for which he has received many awards and spans several decades) make me proud to supply him with my beef.
It is hard to trust someone or some process that we do not personally know.  It is especially hard when emotional journalism repeatedly reports inaccurate information regarding the person or the process.  Quite frankly, I believe that the Pink Slime Media Craze of the last two weeks brings the term March Madness to mind.
Much more importantly, however, I believe that if we invoke a little bit of trust and look at the solid science that is behind the technology of creating Lean Finely Textured Beef that we will realize that Mr. Roth has done something that should make us all proud.  He has used his experience and his problem solving skills to create a healthy and quality product that we can feel good about feeding to our families. I hope that one day I will be lucky enough to meet Mr. Roth so that I can thank him in person.  Until then, I will leave you will a final few thoughts…
In order for our country to prosper in 2012 and beyond—
We must trust that scientific advancements are tested to ensure that they are safe…
We must trust that farmers are providing good care to their animals and doing their best to provide safe food…
We must trust that we are all on the same team, and that together we can work to make the world a better place…
Without that trust, we will never reap the benefits that we continually seek with new technology. Today, I am thankful to be a part of a group of people that plays a pivotal role in the survival of our country.  I grow animals that feedpeople.  Mr. Roth both helps to improve the environmental footprint of my farm by ensuring that no nutritious lean beef is wasted when my animals are harvested, and he ensures through remarkable food safety measures that the beef that I feed to my children is as safe as possible.
The bottom line is that I have faith in my food supply—Do I have absolutely every answer about every process that is used to grow and prepare my food? No, but I have faith in my fellow Americans who partner with me every day to ensure that the country that I love so much prospers.
Take a moment to watch this YouTube clip that Mr. Roth put together to help us all understand what he is doing…
http://www.youtube.com/watch?v=7Fj81Ljx58s&context=C4891fcaADvjVQa1PpcFPp1qpAY_kq1doTld6QGQESf14rcblIZTw
Read this article to hear the thoughts of a mother turned food safety advocate on LFTB and Beef Products, Inc.
http://www.foodsafetynews.com/2012/03/in-defense-of-food-safety-leadership/?utm_source=newsletter&utm_medium=email&utm_campaign=120317